Iran Travel Insurance Iran Travel Insurance
Peace of mind when you travel to Iran with Travel Insurance
Are you heading to Legendary Iran? Arrange your Iran travel insurance before you go, make your trip to Iran goes off without a hitch.
These days Iran is one of the top tourist destinations in the middle east. So, if you are planning to travel to Iran, be ready to experience memorable moments.
Besides, prepare yourself for any sickness or unpredictable incident, though they are the last thing you would want to face on your Iran trip. But, these things happen; In one moment, you are enjoying visiting a museum; on the other, you find yourself lying on a hospital bed from low blood pressure. Or, even you may lose your passport or money. Are you ready for unpredicted incidents?
That is why you should get Travel Insurance before heading to Iran. Hence, proper travel insurance can protect you in critical situations and cover unexpected costs. On the other hand, you require travel insurance to collect your Iran visa.
Please note that if you have any questions about Iran travel insurance, feel free to contact us.
Do You Need Travel Insurance for travel to Iran?
Since 2011, you need to have travel insurance for entering Iran. So, if you don't have travel insurance, you have to buy it at the airport, especially when you want to collect your Iran visa on arrival. However, the nationalities who don't need a visa to visit Iran don't have to present their travel insurance at the Iran airports. Accordingly, the citizens of Azerbaijan, Turkey, Venezuela, Malaysia, Syria, Lebanon, Bolivia, Georgia, Egypt, Armenia, China, Hong Kong, and Macau can travel to Iran without getting an Iran visa and travel insurance. However, it is advised to get Iran travel insurance because nobody knows what awaits him.
How to Get Travel Insurance for Iran
You can buy insurance for traveling to Iran from some international insurance companies, Iranian insurance companies, or Iran airports. Here, we explain all of these methods.
Buying Travel Insurance for Iran from International Companies
As mentioned above, some International companies sell Iran Travel Insurance. Their price (starting from about 40€) is higher than the Iranian insurance companies, but their coverage is very high. However, Iran's medical expenses are moderate, and you don't need to use travel insurance that covers millions of dollars. 
On the other hand, many travelers to Iran frequently ask: "Can I use my existing travel insurance for visiting Iran?" The answer is: It depends on your insurance company. Because due to Iran's sanctions, many travel insurance companies in the other counties do not cover Iran. Therefore, you need to check that "Iran" is mentioned among the countries covered by your current insurance. In other words, you can not buy travel insurance for Iran from companies that do not explicitly mention Iran in their coverage policy.
Best International Companies that Offer Travel Insurance for Iran
Based on the travelers' reviews, the best international travel insurance to Iran are IATI and True Traveller. Both of these companies are based in Europe but offer services to almost all travelers to Iran. Please note that we do not guarantee the services of IATI, True Traveller, or other international insurance companies. Please check their terms and conditions and the countries covered by their travel insurance before using their services.
IATI Iran Travel Insurance
IATI is a popular insurance provider based in Europe but offers coverage to all nationals, including Asians, Latin Americans, Americans, and Canadians.
Moreover, unlike the other insurance companies, IAT offers a special plan for long-term backpackers in Iran. On the other hand, their travel insurance costs are among the most affordable ones. Accordingly, its basic plan costs 40€ (for a 2-week trip), including 50,000€ of medical coverage plus convalescence in a hotel, baggage loss, damage or theft, legal covers, complete repatriation, etc.
However, the basic plan doesn't cover adventure, so you should buy a higher plan to do adventurous activities.
True Traveller Iran Travel Insurance
The best Iran travel insurance for European backpackers is True Traveller because it offers affordable plans at reasonable prices for long-term European backpackers in Iran.
Moreover, if you buy travel insurance for Iran from True Traveller, you can purchase a basic plan and add supplements to enhance its coverage. Accordingly, its basic plan costs 53€ (for a 2-week trip), including 2,500,000€ of medical coverage and repatriation.
As you can see, the True Traveller medical coverage is very high, but it does not cover legal covers, baggage loss, damage, or theft, etc. However, as mentioned, you can add travel insurance supplements to improve its coverage. Notably, you need to be European to buy travel insurance for Iran from True Traveller
Getting Iran Travel Insurance at the Airport
If you have forgotten to buy travel insurance or find out that your current travel insurance doesn't cover Iran, don't worry! You can purchase travel insurance at Iran airport. Accordingly, before stamping Iran visa on arrival, the airport authorities will help you buy Iran travel insurance. However, you may have to stand in long lines to get your travel insurance for entering Iran.
Buying Travel Insurance from the Iranian Companies
Most Iranian insurance companies and local providers in Iran cover medical expenses and legal assistance, theft, luggage, and passport loss. It is noteworthy that, some of these services do not apply to some international insurance companies.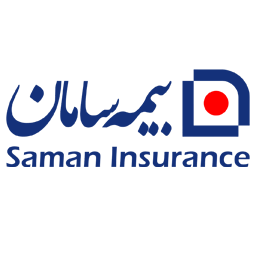 Iranian Travel Insurance Coverage and Benefits
As mentioned earlier, there are restrictions on using insurance companies based in other countries to buy Iran travel insurance. On the other hand, providing travel insurance at Iran Airport causes time-wasting and confusion upon arrival. As a result, we suggest obtaining travel insurance for travel to Iran from Iranian insurance companies. Because on the one hand, travel insurance issued by Iranian companies will be accepted at the time of obtaining a visa and at the Iran airports promptly. On the other hand, Iranian insurance companies offer good coverage at a fair price, considering the relatively low hospital and standard tariffs in Iran. Consequently, you do not need to pay a large amount for covering your unpredictable expenses in Iran using Iranian travel insurance.
Saman Travel Insurance Coverage
Saman Insurance company (BIMEH SAMAN) is one of the most reliable Iranian insurance companies which offers travel insurance to incoming travelers to Iran. This company covers the medical expenses and some other damages that may happen to the passengers in the best way. Also, along with being reliable, it offers suitable coverage at an affordable cost. 
Generally, the services that Saman insurance offers to travelers to Iran are as per below:
1. Medical and hospitalization expenses (Up to 10,000 Euro)
2. In case of hospitalization more than ten days, providing the travel costs for a person to accompany the insured traveler (Up to actual expenses)
3. Transportation or repatriation in the case of severe illness or accident. (up to 5500 euro)
4. The costs of returning the family member traveling with the insured to the home country (Up to actual expenses)
5. Repatriation of mortal remains (Up to actual costs)
6. Returning the expenses of the insured person, if he/she cannot use his/her departure flight, in case of severe illness or death (Up to actual expenses)
7. Emergency dental care that is restricted to the treatment of pain, infection, and removal of the tooth affected Deductible: EUR 25 (Up to 200 euro)
8. An emergency returns home following the passing away of a close family member. (Up to actual expenses)
9. Legal assistance, if the insured is prosecuted at civil law. (Up to 250 euro)
10. Loss of passport, driving license, national identity card abroad (Up to 200 euro)
11. The loss of registered luggage (Up to 150 euro)
*The benefits of this clause and the previous one cannot be accumulated.
Moreover, Saman travel insurance covers the below cases under particular circumstances:
Expenses due to delayed departure flight

Repatriation of the insured children under 15 years old with one protector, 

in case of death or hospitalization of the insured traveler

The expenses of the travel of one immediate family member in case of 

hospitalization of the insured traveler

Essential clothing payment & toiletries in case of delay or loss of luggage
How Much Is Iran Travel Insurance?
You can find Saman travel insurance costs in the table below. Notably, this Iran travel insurance includes 10000 euros of cover for the above items.
As you can see in the below table the prices vary based on your age and the length of stay. Also, for more information, you can refer to the Saman travel insurance general conditions page.
Please note that due to the fluctuation of euro price in Iran, the travel insurance costs should be recalculated based on your Iran trip time.
Duration / Age

Under 12

13 - 65

66 - 70

71 - 80

80 - More

1 to 7 Days

3€

5€

9€

10€

17€

8 to 15 Days

5€

9€

13€

18€

35€

16 to 30 Days

7€

15€

17€

22€

42€

31 to 45 Days

9€

18€

28€

38€

74€

46 to 62 Days

11€

22€

33€

44€

88€

63 to 92 Days

13€

27€

40€

53€

105€
Subscribe To Our Newsletter
Get updated articles about Iran trip