Shajarian, Legendary Master of Persian Traditional Music
Shajarian, Legendary Master of Persian Traditional Music
Mohammad Reza Shajarian was an Iranian musician, composer, singer, and calligrapher with a career spanning over 50 years. Also, he was one of the most prominent Iranian traditional music masters and has released many albums in this field.
Moreover, Iran's legendary singer played an important role in enriching the musical heritage of humanity, and his social impact as a musician and teacher in Iran and abroad is very deep. Interestingly, fans of Shajarian dubbed him as "Maestro."
After several years of struggling with kidney cancer, he passed away at age 80 on October 8th, 2020, in Tehran.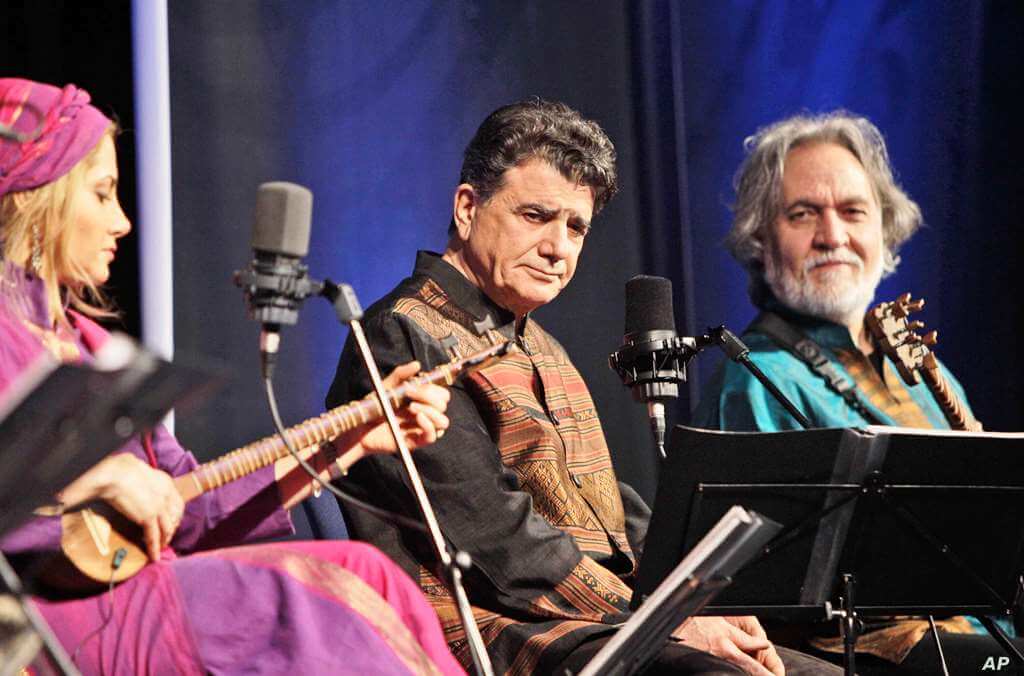 Mohammad Reza Shajarian was born on September 23rd, 1940, in Mashhad, Iran. He was five years old when he sang in his childhood privacy. Also, he began reciting the Qur'an when he was nine. Later, he continued his recites at religious and political gatherings. In 1952, the voice of Mohammad Reza Shajarian was broadcast for the first time on Khorasan Radio.
Mohammad Reza Shajarian has met a famous music teacher named Javan during his elementary school. In the following years, under the tutelage of Javan, Shajarian performed songs without instruments. Besides, he recited the Quran for Radio. Afterward, during his adolescence, Shajarian became acquainted with the santur (dulcimer), the traditional Persian music instrument. So, learning to play the dulcimer intensified his desire to expand his experiences in music and improve the dulcimer sound.
Then, in 1967, he moved to Tehran and became acquainted with many Iranian music masters. Some years later, Shajarian began his collaboration with Iranian national television programs. He also achieved the title of Distinguished Calligrapher in 1970. A year later, he met the esteemed poet Houshang Ebtehaj (Shadow) and collaborated with him in a radio program.
Then, in 1973, Iran's legendary singer founded the Center for the Preservation and Dissemination of Music in collaboration with Persian music masters. The most prominent of these artists are Mohammad Reza Lotfi, Nasser Farhangfar, Hossein Alizadeh, Jalal Zolfonun, Davood Ganjei, Moghaddasi, Haddadi, and Dariush Safvat.
Since 1975, the performance of the great master of Iranian music for foreign countries has begun. Besides, in 1977, Maestro Mohammad Reza Shajarian founded Del Avaz Company. 
Interestingly, in 1978 he won first place in Quran recitation competitions all over the country.
In the mid-1980s, Shajarian began an extensive collaboration with Parviz Meshkatian, which resulted in the albums of Mahour, Bidad, Nava, Dastan, etc. Also, in the same years, he performed some concerts outside Iran with Aref, the Iranian traditional music group.
Notably, since 1989, Professor Mohammad Reza Shajarian has performed in the United States and Europe with the Pirniakan and Andalibi groups.
Altogether, maestro Shajarian has released various albums during his artistic life, and his masterworks inspire all musicians and vocalists, especially Persian-speaking singers.
Ostad Shajarian first married Farkhondeh Golafshan at the age of 21, which resulted in three daughters and a son named Homayoun. Eventually, this marriage ended in divorce after thirty years. Then, he married Katayoun Khansari at the age of 53, and in 1976 another child of Shajarian named Ryan was born to his second wife.
Notably, Homayoun Shajarian, Shajarian's first son, has continued his father's path and has become one of Iran's top music masters. Interestingly, the father and son held some concerts together.
Mohammad Reza Shajarian's Disease and Death
Sadly, in 2016, Mohammad Reza Shajarian released a clip with shaved hair, announcing that he has had kidney cancer for 15 years. However, Shajarian did not participate in art circles since announcing his cancer. Finally, the famous master of Iranian traditional music in the world's history passed away on October 8th, 2020.
Notably, Maestro Shajarian, Iran's legendary singer, had willed to be buried near Ferdowsi (the great Iranian poet) mausoleum. Hence, he laid to rest in the Tomb of Ferdowsi in Toos near Mashahah. 
It is noteworthy that Ferdowsi Tomb is one of the popular Mashhad attractions, particularly for literature and art lovers.
Instruments Innovated by Mohammad Reza Shajarian
Maestro Shajarian is the creator of several new instruments in Iranian music. Accordingly, in May 2011, he officially released these instruments to the public at an exhibition in Tehran. Some of these instruments are Sarahi, Shahr Ashob, Saghar, Kereshmeh, Sabu, etc.
Moreover, he used these instruments in his concerts with Shahnaz and Pournazeri brothers in Iran and Dubai.
Shajarian's Awards and Distinctions
He received many awards, including that the most important ones are:
UNESCO's Picasso Medal and the Diploma of Honor in 1999: He received this award for his exceptional contribution to the arts.  
Nominated for Grammy award in 2004 and 2006: He was Nominated for Grammy award for the BEST TRADITIONAL WORLD MUSIC ALBUM, twice.
Bita Award in 2010: "The Third Year of Celebrating Persian Literature and Art" ceremony was held at Stanford University in the United States, during which the third Bita Award went to Mohammad Reza Shajarian, a professor of Iranian music.
The Chevalier de l'Ordre National du Mérite (Chevalier of the Legion of Honor) in 2014: Shajarian received the highest decoration of the Ministry of Culture and Arts of the French Government from the French Ambassador to Tehran.
High Medal of Art for Peace in 2017: Iran's greatest master of Persian music was awarded this medal at the 5th International Festival "Art for Peace."
The Patron's Award by the Agha Khan Foundation in 2019: He received this award in acknowledgment of his contribution to enriching the musical heritage of humanity, his unique mastery in music, and his social influence as a musician and teacher in Iran and abroad.
Subscribe To Our Newsletter
Get updated articles about Iran trip