A place to enjoy your trip in Shiraz
The 4-star Parseh Hotel in Shiraz has been running since 2005 and contains 72 rooms on five floors. To improve the quality of service, the hotel was renovated in 2017. The hotel is right behind Karim Khan Citadel and next to the Vakil Bazaar. Moreover, the Parseh hotel well-trained staffs are fluent in English and German. There is also a large billiards lounge in the hotel. The modern Parseh hotel was designed with a glimpse at the architecture of the municipal buildings and the National Bank, built by the Germans before the Iran revolution.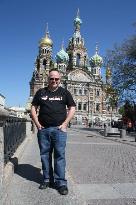 Josh116
"This hotel was very much up to standard with a modern and clean feel and appearance. The breakfast selection was excellent and the staff were friendly and helpful. It's close to many of the major attractions especially the ice cream shops 😊. A nice place to stay"
Parseh Hotel Distance From Shiraz Tourist Attractions
Other 4-Star Hotels in Shiraz
There are several 4-star hotels in Shiraz and here we introduce the high requested ones. Accordingly, the below Shiraz hotels have the best services and accessibility to the tourist zones of the city in their kind. Moreover, if your favorite hotel is not on this list, do not hesitate to contact us for more information.
What do you know about Shiraz attractions?
Updated Information (Entrance Fee, Opening Hours, Visit Duration, History & …)