A place to enjoy your trip in Shiraz
The 3-star Traditional Vakil Hotel in Shiraz, the cultural capital of Iran, has been running since 2018. The Hotel Building contains 32 rooms on four floors. Since the Traditional Vakil Hotel is located in the historical quarter of the city, it provides easy access to magnificent highlights such as Zandiyeh and Qavam Complexes. Moreover, the hotel includes a cozy café and a traditional restaurant.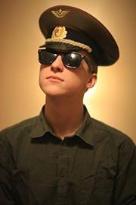 Mateusz P
"Very hospitable and polite workers. Hotel is realy super clean (very cozy, don't seems to be 'sterile'). I wasn't overcharged as foreigner. Workers in hotel made their best to make me feel invitade and as comfortable as possible. Realy great food, but unfortunatly cause of trip plans i missed some. Rooms are fully supplied with cosmetics, snacks etc. It was very comfortable stay at this hotel."
Vakil Hotel Distance From Shiraz Tourist Attractions
Other 3-Star Hotels in Shiraz
There are several 3-star hotels in Shiraz and here we introduce the high requested ones. Accordingly, the below Shiraz hotels have the best services and accessibility to the tourist zones of the city in their kind. Moreover, if your favorite hotel is not on this list, do not hesitate to contact us for more information.
What do you know about Shiraz attractions?
Updated Information (Entrance Fee, Opening Hours, Visit Duration, History & …)