Visiting Iran during Qatar World Cup 2022
Travel to Iran during Qatar World Cup 2022
From November 21 to December 18, 2022, this will be the first FIFA World Cup in the Middle East. If you are traveling to Qatar from a distance, it would be a loss not to visit a historically, culturally, and environmentally rich nearby region.
Iran is one of the diverse and beautiful countries near Qatar and is a potential destination for World Cup spectators. Hence in preparation for the 2022 World Cup, many travelers to Qatar are thinking about visiting Iran during this event. Accordingly, as part of the agreements with the Qatar government, Iran will offer visas upon arrival to spectators of the Qatar World Cup and provide hotels, flights, etc., in Iran.
Hence, if you are considering a trip to Qatar to attend this universal event, we highly recommend reading this article to find out how to get an Iran World Cup visa and the best places to visit in Iran during the World Cup 2022.
For more information, please contact us.
Why You Should Visit Iran during Qatar World Cup 2022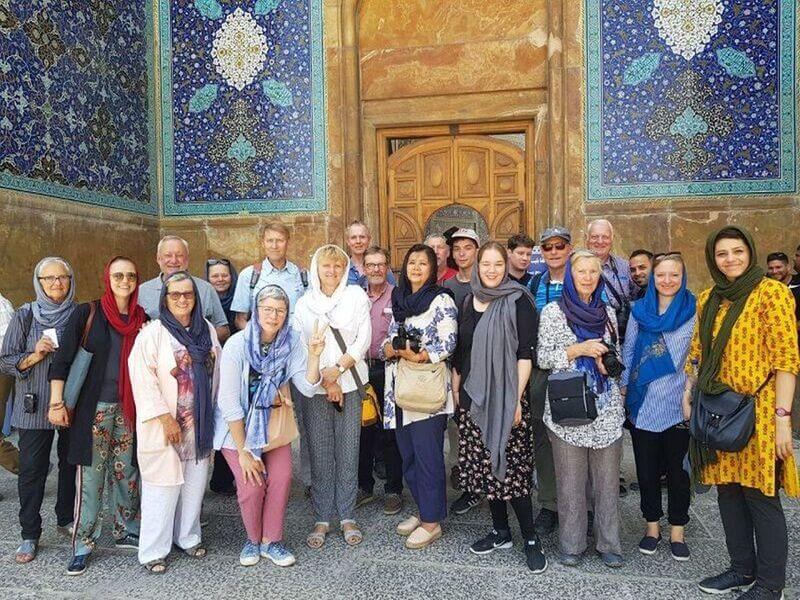 1- Iran is a vast country (140 times the size of Qatar), which means it houses numerous attractions, including 26 UNESCO sites, historical sites, gorgeous natural attractions such as dense forests, mountains, pristine beaches, and stunning deserts. Exquisite food, rural tourism, and friendly locals with different cultures and ethnicities are other attractions of this vast land.
2- Iran offers an entirely different travel experience from Qatar (in terms of history, culture, and nature).
3- Qatar is beautiful and modern, yet because it is a small country, you will be able to see all of its sites in a short period so that you can make a quick trip to Iran between football matches.
4- Considering that Iran is the land of four seasons and has pleasant weather, compared to Qatar, traveling to Iran can give you an opportunity to experience a completely different climate.
5- Iran is a more affordable travel destination than Qatar, UAE, Turkey, and other Middle Eastern countries. As a result, you can enjoy excellent travel facilities in Iran for a fraction of what you would have to pay in Qatar. 
Moreover, you can stay in Iran between matches at a reasonable price.
6- Iran is one of Qatar's closest neighbors. Therefore, you can arrange a short trip to Kish and Qeshm islands in Iran and enjoy a memorable vacation.
7- Qatar Airways (one of the best airlines worldwide) has direct flights from Doha to Tehran, Shiraz, Isfahan, and Mashhad in Iran.
Iran World Cup Visa Requirements
Here are the Iran visa requirements during the FIFA World Cup in Qatar in 2022:
The Iran World Cup visa will be available from November 01, 2022, through December 03, 2022.

A free Iran World Cup visa with a two-month validity and a 20-day stay is available to citizens whose national football teams are qualified for the 2022 FIFA World Cup (except for countries mentioned in the following sections). 

A referral letter from the Ministry of Sport of the applicant's country or the Iranian consular mission indicating the applicant's participation in World Cup 2022 Qatar is required.

An image of the mentioned official referral letter written in Farsi and the applicant's country's language must be provided.

Afghan, Pakistani, Indian, Bangladeshi, Somalian, Colombian, Jordanian, and Sri Lankan citizens are exempt from this facility and must apply for a tourist visa to enter Iran.

Besides, this facility is not available to citizens of the United States, the United Kingdom, and Canada, who should follow the usual Iranian visa process.
Finally, if you are not eligible to apply for the World Cup Iran visa, you can apply for a regular Iran tourist visa.
Finally, please leave your comments if you have any other information or questions about traveling to Iran during Qatar World Cup 2022.
Most Frequent Questions and Answers about
Visiting Iran during Qatar World Cup 2022
What are the closest countries to Qatar to visit during the World Cup 2022?
Saudi Arabia, United Arab Emirates, and Iran are the closest countries to Qatar. Among them, Iran offers a combination of culture, history, nature, and modernity, which you can't find in other mentioned places.
Is Iran worth visiting during Qatar World Cup?
You should not miss visiting Iran if you are heading to Qatar from afar because it is one of the world's most diverse and affordable destinations. In addition, the Iran weather is pleasant during the World Cup.
Does Doha offer direct flights to Iranian cities?
Qatar Airways operates direct flights between Doha in Qatar and Tehran, Shiraz, Isfahan, and Mashhad in Iran.
Subscribe To Our Newsletter
Get updated articles about Iran trip